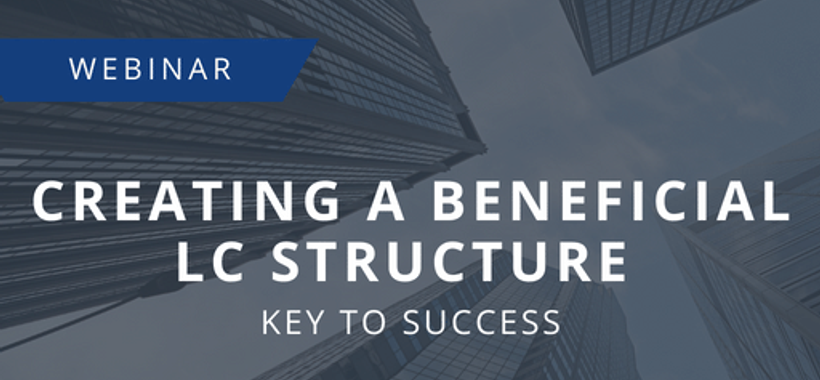 Cost per participant: USD 75
This webinar will inform you about the importance of Letter of Credit structure, and the various components of a successful LC. Without a proper structure, Letters of Credit can create problems and unwanted delays in the payment process.
You will learn:
The Importance of Payment Structure
What should be in the contract, proforma invoice and/or PO
The 20 Standard Components Explained
Importance of creating LC Guidelines
Example of a Well-Structured Documentary Letter of Credit
Learning Outcome: You will understand the importance of Structuring your Contract, Proforma Invoice and/or PO Payment Section prior to LC issuance. How to create LC Guidelines. What are the important components.
Letters of Credit can be tricky, but with our expert trainers and wholistic education, you can ensure your trade documentation is fast, easy and discrepancy free - every time!