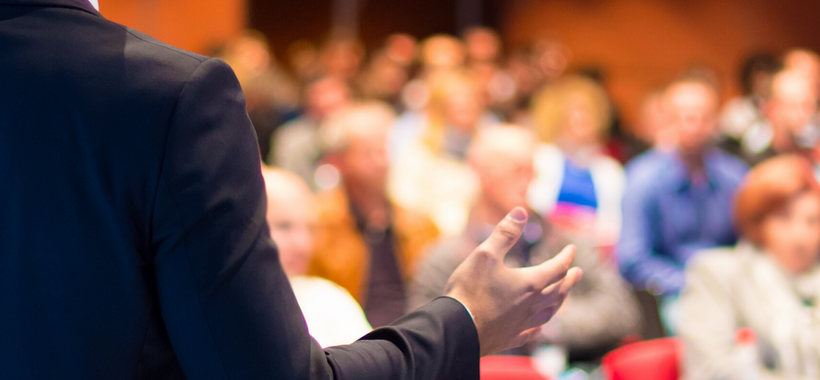 Baillie Lumber Implements TradeSharp™ Platform
Trade Technologies Provides Trade Document Automation and Digitization Software
Austin, TX (February 15, 2017) – Baillie Lumber, one of North America's largest lumber exporters, and Trade Technologies, the global leader for international trade document solutions, today announced that Baillie Lumber had implemented a tailored version of the TradeSharp platform. The TradeSharp platform provides Baillie with workflow automation and document digitization eliminating inefficient paper and manual processes for completing complex trade documentation.

TradeSharp for Baillie Lumber is a fully integrated and configured private cloud solution enabling collaboration, adapted workflow and trade document compliance across the Baillie Lumber export document supply chain. TradeSharp connects all members of the Baillie Lumber team and drives efficiency and automation for thousands of export transactions every year.

"Trade Technologies unique combination of cutting-edge technology and a deep understanding of export trade documents and processes enabled us to automate and streamline numerous manual and time consuming tasks," said Paul Santoro, Director of Information Services of Baillie. "These new efficiencies will scale to enable significant growth in Baillie Lumber's export business over the next few years."

Since 2003, Trade Technologies has provided business automation software and trade document services to exporters and importers in almost every industry and market. To date, Trade Technologies has successfully completed over 250,000 international transactions with a value of over $75 billion for thousands of customers globally. Over 40% of these transactions have been delivered digitally.

"We are delighted to have partnered with Baillie Lumber to extend our industry-leading TradeSharp platform to automate the complex trade document process for forest products exports" said Kirk Lundburg, President and CEO of Trade Technologies, Inc. "Baillie Lumber's commitment to continuous process improvement fits perfectly with our solutions and vision for automated and paperless trade document compliance."

The patented TradeSharp cloud platform securely connects importers and exporters with their suppliers, buyers, banks and other trade participants on a common platform to automate and digitize document creation, delivery and approval. TradeSharp resides on a secure, cloud-based architecture providing global 24/7 visibility and fostering collaboration across distributed businesses.

Key TradeSharp features include:
Common cloud-based platform for automated document and data exchange with all parties;
Tailored data management and documents;
Rule-based, intelligent transaction templating automates and enforces compliant documents and tasks based on transaction details;
Modified and structured workflows optimize results across distributed internal teams, suppliers, buyers and third parties;
Robust user defined reporting tools for all transaction data and metrics;
Secure electronic document creation and exchange with buyers, banks and third parties;
Multiple data import and exchange methodologies;
24/7 real-time visibility and access to transaction status, exposures, performance and all other aspects of documentation and receivables management; and
TradeSharp customers always have access to Trade Technologies' on demand training, consulting and outsourced trade document services.
About Baillie Lumber
Baillie Lumber is one of North America's largest hardwood lumber manufacturers, distributors and exporters. We are a provider of hardwood logs, hardwood lumber and proprietary grade hardwood lumber products. Founded in 1923 by James A. Baillie, we have grown from a regional supplier of domestic hardwoods to an international hardwood manufacturer that can ship hardwood lumber to any region of the world.

Baillie's hardwood manufacturing facilities are spread north to south in the eastern United States. Our partner mills and suppliers in the U.S. and internationally supplement our own hardwood manufacturing capabilities and give us a breadth of specie availability unmatched by other hardwood manufacturers.

With a Sales staff strategically located throughout the U.S. and internationally, Baillie is well positioned as a leading hardwood lumber supplier. We can be your single source for the world's hardwoods!


Trade Technologies has offices in Atlanta, Austin, Boston, Chicago, Hong Kong, Houston, Istanbul, London, Los Angeles, Mumbai, New York, San Francisco, Singapore and Stuttgart.
About Trade Technologies
Founded in 1999, Trade Technologies (www.tradetechnologies.com) is the largest global provider of trade document services and software. From its offices in Asia, Europe and North America, Trade Technologies provides leading exporters, freight forwarders and international trade banks with trade document solutions, training and consulting.
The Company's web-based TradeSharp platform and outsourced services enable customers to streamline their operations, save money, accelerate payments, and eliminate discrepancies traditionally involved in international letter of credit, documentary collections and open account transactions. More than 1,500 exporters, global trade banks and freight forwarders depend on Trade Technologies' services to process almost $10 billion in international trade transactions each year. Globally, Trade Technologies is presenting original letter of credit and other trade documents online to 66 examination offices of 24 banks in 13 countries.
Trade Technologies was named by Silicon Review as one of the "50 Smartest Companies of the Year 2016." In 2015, Trade Technologies was awarded the Presidential "E" Star Award for Export Services by the U.S. Department of Commerce and was selected by CIO Review Magazine for its annual list of the 20 Most Promising Banking Technology Solution Providers. Trade Technologies was voted the "Best Trade Tech Solutions Company" in 2012 by readers of Trade Finance Magazine. In 2011, Trade Technologies won the Presidential "E" Award for Exports through the U.S. Department of Commerce, the highest recognition any U.S. entity may receive for supporting export growth. In 2010, the Company was awarded a patent on the TradeSharp software platform and process.