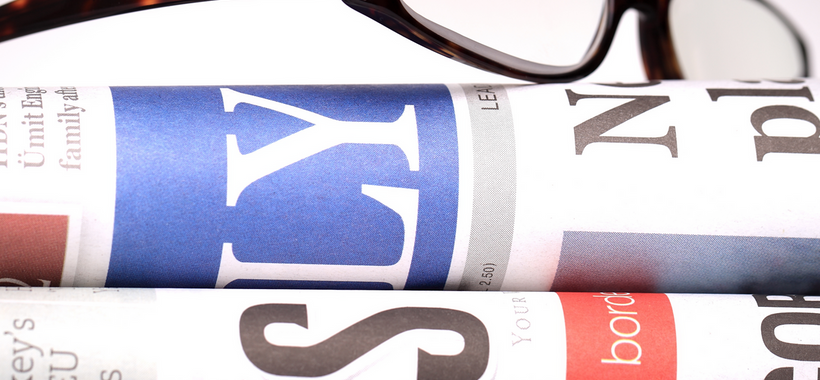 Deutsche Bank Cooperates with Trade Technologies, Inc.
Setting the Course for Digitalization of the Trade Document Business
Austin, TX (October 4, 2018) Deutsche Bank has signed a cooperation agreement with Trade Technologies, Inc. The goal is to extend their long-term partnership to Europe and to Germany in particular.

Trade Technologies is the global leader for Internet-based software solutions and document preparation services for traditional trade finance products. Their first location in Germany is now being established in Stuttgart.

A key element of the cooperation is the enhanced support for exporters using documentary letters of credit and collection orders to secure payments. In this regard Trade Technologies organizes the document preparation which includes the coordination with third parties, e.g. freight forwarders, insurance companies and Chambers of Commerce.

Existing client mandates with Deutsche Bank, using a similar service known as "Global Trade Management", will be transferred gradually to Trade Technologies.

Daniel Schmand, Head of Trade Finance at Deutsche Bank, says: "We always want to offer our customers the best available solutions. The digital platform developed by Trade Technologies is an excellent expansion of our offering for corporate clients. As a result, our Product Specialists can further strengthen their focus on risk advisory."

Kirk Lundburg, President & CEO of Trade Technologies Inc., says: "We are delighted to extend our existing partnership with Deutsche Bank. We want to offer to companies in Germany and Europe a suite of technology and services that simplify and streamline the processing of its trade business and take forward the automation of trade document business overall."

About Deutsche Bank

Deutsche Bank provides commercial and investment banking, retail banking, transaction banking and asset and wealth management products and services to corporations, governments, institutional investors, small and medium-sized businesses, and private individuals. Deutsche Bank is Germany?s leading bank, with a strong position in Europe and a significant presence in the Americas and Asia Pacific.

About Trade Technologies

Trade Technologies, Inc. provides Internet-based software solutions and document preparation services that streamline international trade payment processes and documentation for global exporters, freight forwarders and global trade banks.
The company, with head office in Austin, Texas (USA), was founded in 1999 and is today the global leader in trade payment document solutions with over 1,500 exporter customers using their services to process over $10 billion in transactions annually.

New location in Stuttgart

The new location in Stuttgart will provide services to clients in Germany. The company also maintains regional offices for customers in Asia, other European countries and North America.

The web-based "TradeSharp" platform and outsourced services allow customers to improve their process efficiency to save money and to accelerate payments by preparation of conforming documents required by letters of credit, collections and open account transactions. The corporate mission of Trade Technologies, Inc. is to dramatically improve exporters? profitability and efficiency by enabling, over time, a transition to a completely paperless and collaborative international receivables collections process.


Trade Technologies has offices in Atlanta, Austin, Boston, Chicago, Hong Kong, Houston, Istanbul, London, Los Angeles, Mumbai, New York, San Francisco, Singapore, and Stuttgart.
sales@tradetechnologies.com | www.tradetechnologies.com
Tel: 512.327.9996
About Trade Technologies
Founded in 1999, Trade Technologies (www.tradetechnologies.com) is the largest global provider of trade document services and software. From its offices in Asia, Europe and North America, Trade Technologies provides leading exporters, freight forwarders and international trade banks with trade document solutions, training and consulting.
The Company's web-based TradeSharp platform and outsourced services enable customers to streamline their operations, save money, accelerate payments, and eliminate discrepancies traditionally involved in international letter of credit, documentary collections and open account transactions. More than 1,500 exporters, global trade banks and freight forwarders depend on Trade Technologies' services to process almost $10 billion in international trade transactions each year. Globally, Trade Technologies is presenting original letter of credit and other trade documents online to 66 examination offices of 24 banks in 13 countries.
Trade Technologies was named by Silicon Review as one of the "50 Smartest Companies of the Year 2016." In 2015, Trade Technologies was awarded the Presidential "E" Star Award for Export Services by the U.S. Department of Commerce and was selected by CIO Review Magazine for its annual list of the 20 Most Promising Banking Technology Solution Providers. Trade Technologies was voted the "Best Trade Tech Solutions Company" in 2012 by readers of Trade Finance Magazine. In 2011, Trade Technologies won the Presidential "E" Award for Exports through the U.S. Department of Commerce, the highest recognition any U.S. entity may receive for supporting export growth. In 2010, the Company was awarded a patent on the TradeSharp software platform and process.